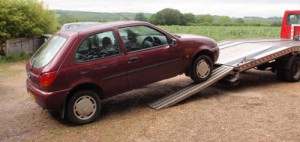 Vehicle transporter hire is a straightforward and low cost way to move your car. Perhaps the biggest fear for people who have never used a car transporter before is simply not knowing how to secure a car onto a recovery truck.
Over 99% of our first time hirers have never used this type of truck or the equipment before.
The equipment we supply has been selected for ease of use designed to help you move your car just a few miles, or, as one our clients recently did, from Bucharest to Brighton.
Category: Uncategorized